Best Things To Do In Nashville
Nashville is a quirky sort of place: It's a big city with a small-town feel—a little bit country, a little bit rock and roll, if you will. That makes for an all-encompassing list of things to do. The music here obviously draws both travelers and aspiring song writers, and Honky Tonk Row beckons with 'round the clock live shows and cheap beer in plastic cups. But don't forget to venture off of Broadway—way off Broadway. Look around and you'll find a burgeoning art community, eclectic indie boutiques, and a food culture that has grown from its local Southern roots into one of America's most exciting. Here are the best things to do in Nashville as you can off your list to feel the real heart and soul of Music City.
Best Things To Do In Nashville
1. Music Row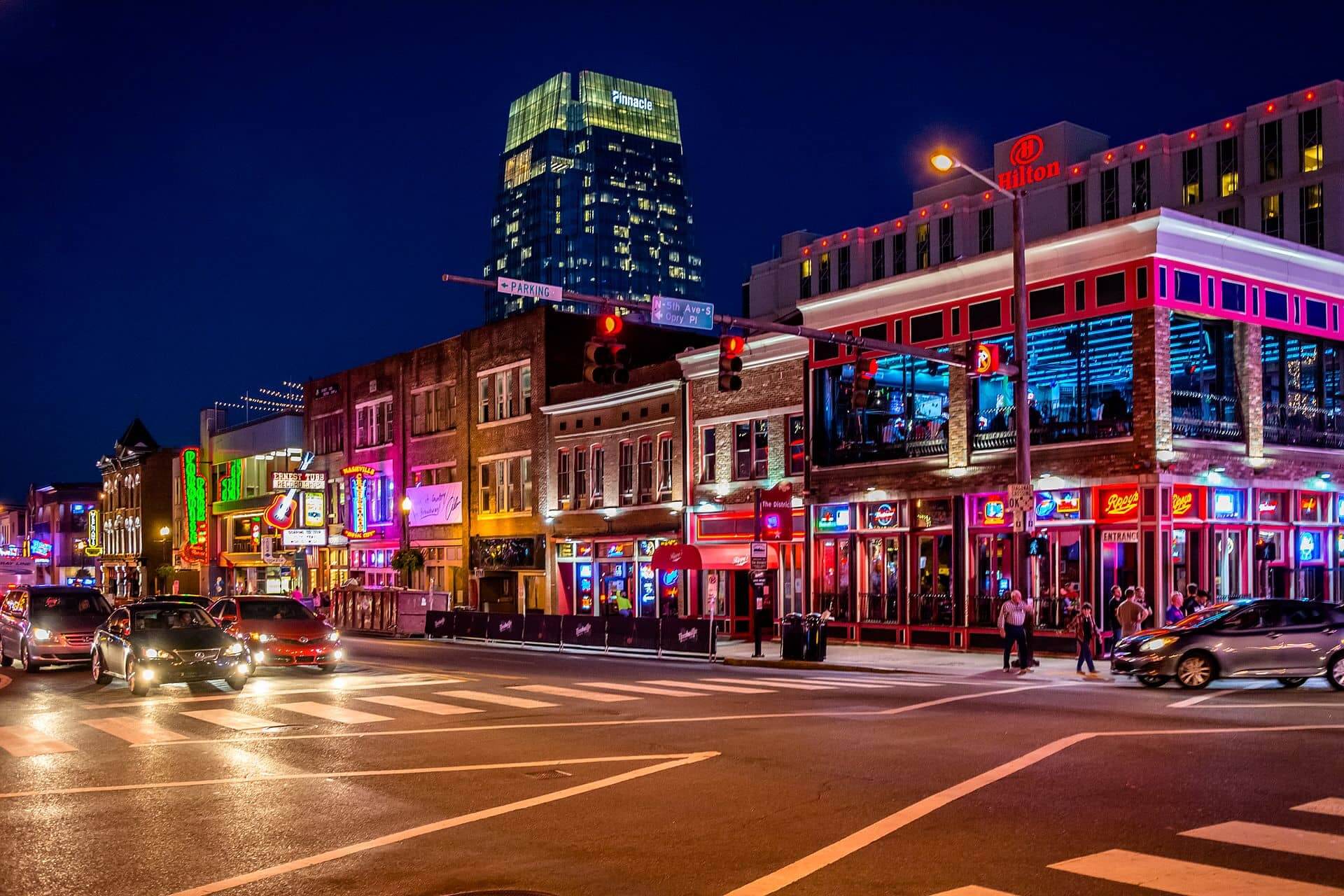 The area around Music Square is known as Music Row and is the heart and soul of the nation's music industry. Music Row is where you'll find such important landmarks as RCA Studio B, the recording facility credited as the birthplace of the unique "Nashville sound" that defined so many big hits of the 1960s. It's now a teaching facility, and tours can be arranged through the Country Music Hall of Fame and Museum.
For country fans, this is the place to come. In addition to numerous souvenir and memorabilia shops and museums devoted to music and musicians, there are many memorials and plaques dedicated to some of the sites associated with music.
Also found here in the hub of Nashville are names connected to other musical genres, such as gospel and Christian music, including recording studios, record labels, and radio and TV stations. It's a great area to get your music fix, whether you're sightseeing, shopping, or dining.
2. The Nashville Parthenon
Nashville's most iconic landmark, the famous reproduction of Athens' Parthenon, is located in Centennial Park and is just a short walk west of the city center. Originally built of wood in 1897 to commemorate the state's centenary, it was later rebuilt in cement on the same site. Today, it stands as an impressively accurate full-scale replica of the original Greek temple.
Be sure to pop inside, too. Here, you'll find the city's impressive permanent art collection consisting of 63 works by 19th- and 20th-century American painters, along with a 42-foot-high replica of the statue of the goddess Athena Parthenos covered with gold leaf. Also worth seeing are the replicas of the famed 5th-century-BC Parthenon Marbles.
3. Go on a mural walk
Music City has evolved into mural city over the past few years, and not just the famous ones that tourists love to use as selfie backdrops. The walls of the city are dotted with all sorts of public art projects, including many with historical or cultural significance. Former Thrillist contributor Kristin Luna is the doyenne of local wall art, and she shares the stories behind many murals at her personal blog, Camels & Chocolate. Or if you don't feel like leaving the couch to discover some fine art, you can always take a virtual tour instead.
4. Stroll 12 South
Nashville's most walkable commercial strip is a mile-long stretch of 12 Avenue. South where both sides of the street are lined with fun restaurants, bars, coffee shops and boutiques. There's also the bucolic Sevier Park at the southern terminus, a perfect spot to enjoy a picnic lunch of your carryout from dining spots like the new Asian hotspot Locust, old reliable 12 South Taproom, or Taqueria del Sol.
5. Bike the Boulevard
If you're one of the 90% of people who apparently bought a bike during this shut-in year, don't just put it away for the winter. Instead, bundle up and head for a fast, flat loop down Belle Meade Boulevard and back. The five-mile loop will take you past some of Nashville's toniest residences, and you can extend your ride by tackling the hills of Percy Warner Park at the south end of The Boulevard. This experience would be one of the best things to do in Nashville you should not miss.
6. Hang out at Pinewood Social
Pinewood Social is…well, it's almost impossible to come up with a short phrase to describe this distinctive, genius space. A restaurant, coffee shop, bowling alley, outdoor oasis, and co-working space all rolled into one, Pinewood Social serves just about every need morning, noon, and night. It's one of the best places to visit in Nashville.
Pinewood Social is a great place to have a cup of coffee and get some work done during the day before visiting the pool and grabbing dinner and a craft cocktail in the evening. And don't forget the bocce ball.
7. Shop at Marathon Village
At Marathon Village, a former automobile plant has been re-purposed–after decades of sitting empty–into a cool shopping center and creative community in the North Gulch neighborhood. There are art studios, galleries, and home decor and gift shops. You'll even find Antique Archaeology, the shop owned by the guys in the History Channel's American Pickers show, and one of the famous "I Believe in Nashville" murals.
The building renovation was a decades-long labor of love resulting in a contemporary space that's full of history. In open spaces throughout the building, there is old equipment from the original factory and panels describing the building's illustrious past.
Tags :
best things to do
Nashville
travel